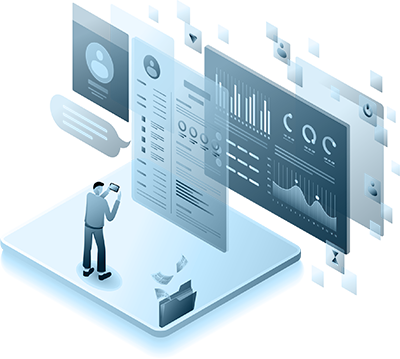 Chief Information and Technology Officer
A managed IT service provider with an information and technology management mandate functions as an outsourced but permanent IT department combined with advisory and management capacities. As your IT department, CIO and CTO we are responsible for your complete IT infrastructure from planning, budgeting, procurement, installation, training, monitoring, maintenance, support and lifecycle management.
Our areas of responsiblity can include all of your hardware including desktop computers, printers, network gear, mobile devices, servers, software applications, security, data backups, disaster planning and much more.
We work closely with management to understand their objectives and offer our consultation in helping managers to make the right decisions for their company. From there we help management to execute, implement and manage their IT plan.
There are many different tiers of managed IT services based on the size, complexity and requirements of each company. To ensure the right service mix at the right price, we custom plan a package with each client rather than offering packaged plans.
Desktop Management
Device Management
Printer Management
Mobile Device Management
Network Management
Internet Management
Software Management
Website Management
Managed Emails
Managed Cloud Service
Procurement Services
Vendor Management
24x7 Remote Monitoring
Patch Management
Antivirus/Malware Updates
Application Updates
Preventative Maintenance
Remote Support
Remote Resolutions
Domain and DNS Management
Managed Backups
Network Security
Disaster Recovery Plan
Employee Access
Dedicated IT Manager
Annual IT Assessment