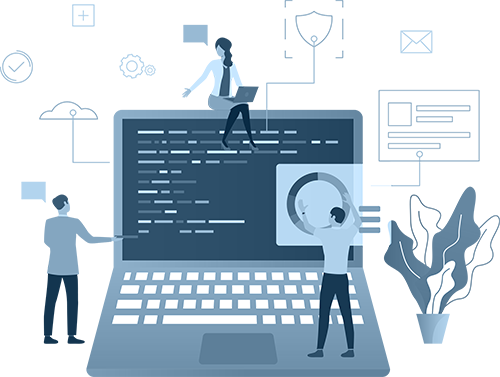 Complete IT Management Solutions
A managed IT service provider is basically your outsourced IT department. As your IT department or CIO, we are responsible for your complete IT infrastructure from planning, budgeting, procurement, installation, training, monitoring, maintenance, support and lifecycle management.
Our areas of responsibility can include all of your hardware including desktop computers, printers, network gear, mobile devices, servers, software applications, security, data backups, disaster planning and much more.
We work closely with management to understand their objectives and offer our consultation in helping managers to make the right decisions for their company. From there we help management to execute, implement and manage their IT plan.
There are many different tiers of managed IT services based on the size, complexity and requirements of each company. To ensure the right service mix at the right price, we custom plan a package with each client rather than offering packaged plans.