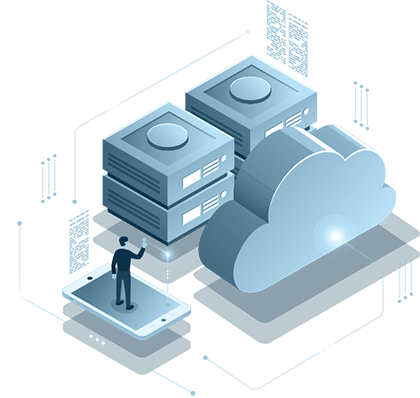 Cloud Computing and Storage Solutions
Cloud data storage and computing leverages the reliability, accessibility, security and scalability of servers around the world instead of a single machine with a single point of failure.
Saskatchewan Data Services provides complete cloud storage, computing and management services from initial consultation and assessment through to data migration, upkeep, configuration, management and more.
The two options for cloud storage and computing can be either public or private depending on the use case requirements, application, customziation, security, scalability, budget etc.
Public Cloud
In a public cloud environment, resources such as servers and networks are shared amongst all users and applications. This increases scalability, redundancy and reliability. Common public clouds include: Managed Google Cloud, Managed Microsoft Azure Cloud, Managed AWS Cloud and more.
Features and Services
Cloud Assessment
Cloud Architecture
Cloud Adoption
Setup and Configuration
Data Migration
Compliance and Control
User Permissions
Cloud Management
Backup Options
Private Cloud
Private clouds are completed customized and isolated cloud servers designed, managed and hosted exclusively for your organization. The benefits of a private cloud includes complete customziation and configuration as well as optimized utilization and performance.
Features and Services
Isolated Cloud Environment
Automated Failover
Automated Backups
Cloud Security
RAID Storage
Fully Scalable
Compliance and Control
User Permissions
Cloud Management
Backup Options