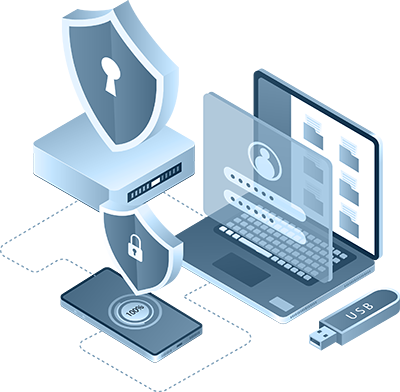 Desktop and Device Management
From desktop computer to laptops, smartphones, tablets, printers and more, every IT asset in your business needs to be managed, maintained and updated to ensure continued operations and to remain secured against malware, viruses and ransom ware.
Our remote monitoring, maintenance and resolution program provide 24/7 coverage of all devices which allows us to prevent problems before they arise. And when they do, we can provide remote or onsite support to resolve the issues.
Desktop Management
Device Management
Printer Management
Mobile Device Management
24x7 Remote Monitoring
Patch Management
Antivirus/Malware Updates
Application Updates
Preventative Maintenance
Remote Support
Remote Resolution